Hot Feeds
Language Log
Is the Amarakosha a thesaurus after all?
If not, what is it?  And how and why did people memorize it? Responding to this post, "Memorizing a thesaurus" (10/28/20), Dan Martin remarks: I found some of this discussion rather strange since to a kâvya* expert of the Indian and Tibetan realms (I am not one of them, although I got to hang with […]
Read more...
---
Team NAME
In our 1992 chapter "The stress and structure of modified noun phrases in English" (in Sag & Szabolcsi, Lexical Matters), Richard Sproat and I noted that the normal order in English puts a nominal modifier before its head, but "there are some cases where it appears to be necessary to assume that the head of […]
Read more...
---
"A Dub from Crumlin"
"Irish man leaves funny recording for his funeral": My friend, Clifford Coonan, remarked:  "A Dub from Crumlin, can recognise the accent!" Clifford's confident identification of the deceased as a "a Dubliner from Crumlin" tickled me, and I told him so.  He replied: It sounds like my parents' accent (both are from Crumlin), though it's harder […]
Read more...
---
Heaven speaks
Taken in Jiaoxi, Yilan County, Taiwan: The large characters on the big blue sign say: Tiān miè Zhōnggòng天滅中共"Heaven will destroy the Chinese Communist Party" Bàozhèng bì wáng暴政必亡"Tyranny must perish" The small hashtags at bottom left: Zhè shì tiānyì這是天意This is heaven's will Shùn tiān zhě chāng順天者昌Those who follow heaven will prosper Gǎicháohuàndài改朝換代Change the dynasty Chí Xiānggǎng持香港Support Hong Kong […]
Read more...
---
Mobilize trunalimunumaprzure
Tweet by Eddie Zipperer: BIDEN: "I'll lead an effective strategy to mobilize trunalimunumaprzure." pic.twitter.com/TAkj7bJndN — Eddie Zipperer (@EddieZipperer) October 30, 2020 From a colleague: I wonder if Joe is speaking Chinese in this video. If that is not the case, please help me to identify the language. It's not any kind of Chinese that I know. […]
Read more...
---
World Wide Words
No news at present, please check back later.
The Onion
CNN Seamstresses Frantically Updating Results On Electoral Map Quilt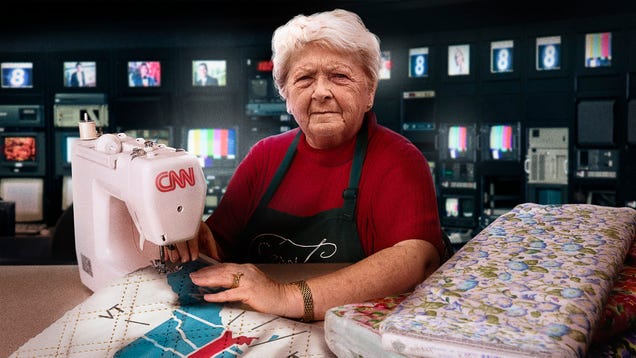 NEW YORK—Unrolling yet another bolt of quilter's weight cotton as vote tallies poured in from across the country, CNN seamstresses reportedly worked frantically Tuesday night to update county-by-county results on the network's massive electoral map quilt. "Dammit, we've got an upset in the Adirondacks and only 25…
Read more...
---
Seizures Induced In Millions Of Americans As CNN Map Strobes Wildly Between Blue And Red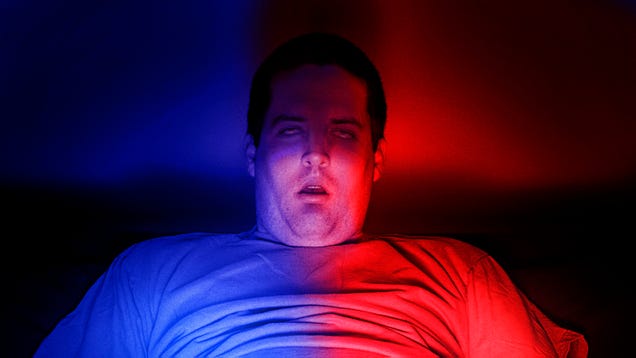 Read more...
---
Flustered Wolf Blitzer Cuts To Malaysian Airplane Coverage To Distract From Lack Of Concrete Results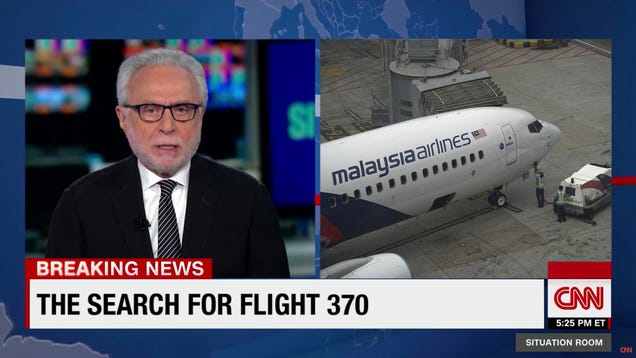 ATLANTA—As time continued to pass without any election developments to report, an increasingly flustered CNN anchor Wolf Blitzer cut to coverage of the missing Malaysia Airlines Flight 370 to distract from a lack of concrete results. "We can now conclusively state that Flight 370 did not go down off of the western…
Read more...
---
Ballot Balks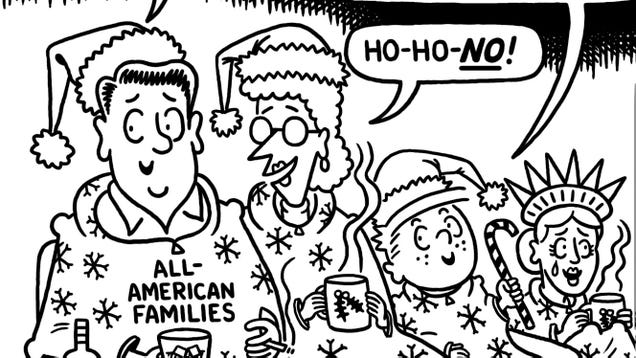 Read more...
---
Poll: 94% Of Nation Would Rather Live In Authoritarian Dictatorship Than Wait 10 More Minutes For Results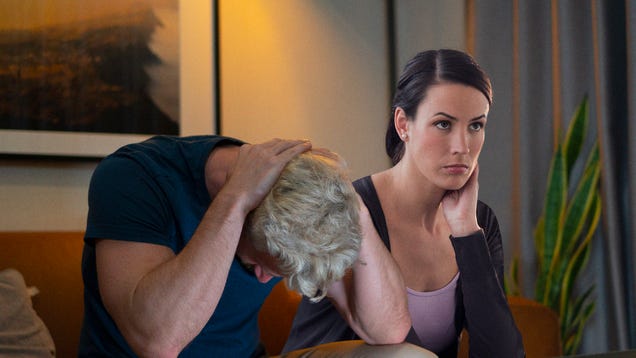 WASHINGTON—With almost all respondents claiming there is no agony greater than anticipation, a new Gallup poll released Tuesday found that 94% of the nation would rather live in an authoritarian dictatorship than wait 10 more minutes for election results. "I would much prefer to be subjected to the cruel whims of an…
Read more...
---
Thank you for visiting WordsMatter.softville.com