Hot Feeds
Language Log
"Chinese light"
In the comments to "The ethnopolitics of National Language in China" (7/2/18), "Uyghur basketball player" (6/24/18), and other posts, there has been a vigorous debate on the relationship between national language on the one hand and local and "minority" / ethnic languages on the other hand. In the course of the debate, many interesting political, […]
Read more...
---
WTFF
Whence the "ff" in Roscoff, where I am now? The Breton name is "Rosko". And "ff" is not a common word ending in French.    
Read more...
---
A "Wild Boar" proficient in five languages — English, Thai, Burmese, Mandarin, and Wa
At the same time as the World Cup was being held in Russia, an even more intense soccer-related drama was unfolding in Thailand.  A group of teenage boys and their coach had become trapped in a cave complex for more than a week after the entrance had been sealed by rapidly rising floodwaters.  An international […]
Read more...
---
Oops (and apologies)
Those of you who got an email alert, or saw a tweet, about a post titled "Corpora and the Second Amendment: 'keep' (part 1)" may be wondering why you don't see that post. The reason is that I accidentally posted an unfinished draft; I clicked on "Publish" instead of "Save Draft." Maybe I need to […]
Read more...
---
Pronoun reference is hard
But you'd expect someone in the advertising business to be more aware. Reader RR spotted this unfortunately ambiguous sign in a bus shelter in Milwaukee:
Read more...
---
World Wide Words
No news at present, please check back later.
The Onion
Buckingham Palace Guards Impressed By First Lady's Ability To Never Crack Smile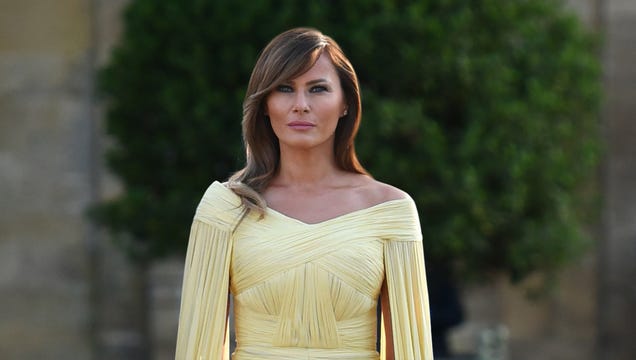 LONDON—Saying the first lady's skills were of the highest caliber he'd ever witnessed, Buckingham Palace guard Robert Addington told reporters Thursday that he was impressed by Melania Trump's ability to never crack a smile on her visit to London. "There were all sorts of people waving in her face and yelling things…
Read more...
---
Thing Distracting You From Healthy, Self-Actualized Lifestyle Garners 240 Emmy Nominations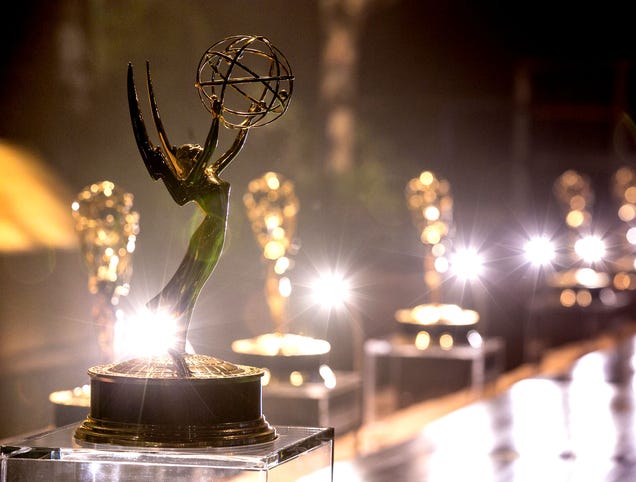 Read more...
---
Peter Strzok Summoned Before Congress Again For Texts Calling Trey Gowdy 'A Pissy Little Shithead'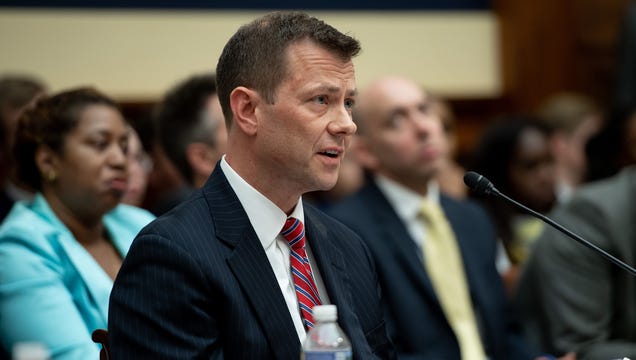 WASHINGTON—Following immediately on the heels of his hearing before the House Judiciary and Oversight committees, FBI agent Peter Strzok was again summoned to testify before Congress Thursday about texts calling Trey Gowdy a "pissy little shithead." "Now what exactly did you mean when you said Trey Gowdy was a…
Read more...
---
Papa John's Removes N-Word From Menus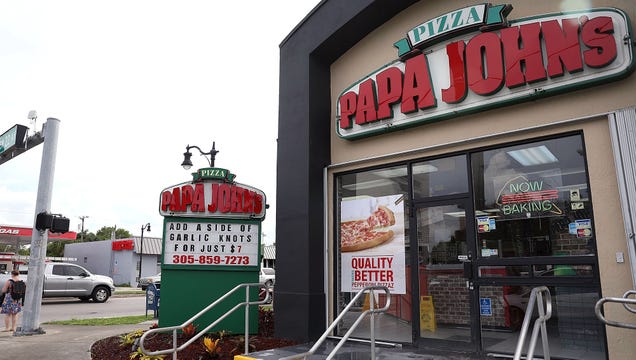 JEFFERSONTOWN, KY—Apologizing for its use of the racial epithet, president and CEO of Papa John's Pizza Steve Ritchie announced Thursday that the company would be removing the N-word from all restaurant menus. "No matter the context, there is no place for that offensive word in our 'Create Your Own Pizza' section or…
Read more...
---
Stressed-Out Paul Ryan Uses Cheat Day To Indulge In One Bipartisan Vote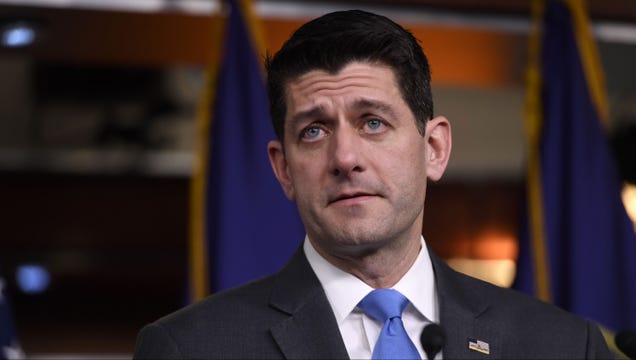 WASHINGTON—Indulging his secret weakness for rule-breaking after months of toeing the unbreakable line of Republican politics as usual, Speaker of the House of Representatives Paul Ryan used his monthly cheat day to indulge in one single bipartisan vote. "God, it feels so naughty—it really is naughty—but after weeks…
Read more...
---
Thank you for visiting WordsMatter.softville.com